Did you know that ...
the Conical Crown System, developed in Germany and available in hardly any other countries, actually stabilises the other teeth?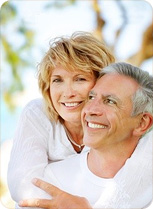 In the planning and preparation of the tooth restoration we have been working closely with an excellent Freiburg dental laboratory for many years. The denture is made very carefully with quality materials. You are unique, so is each of your future teeth: custom-made. Shape and colour: Only when all parties are satisfied with the result, we insert the prosthesis, even if your requests are very challenging!
We advise and assist you in choosing and using the new dentures, so you gain a new quality of life.

More information:

Dentalstudio Freiburgwww.dentalstudio-freiburg.de